80s Music Quiz: do you know everything about the music of those years? Take the Test!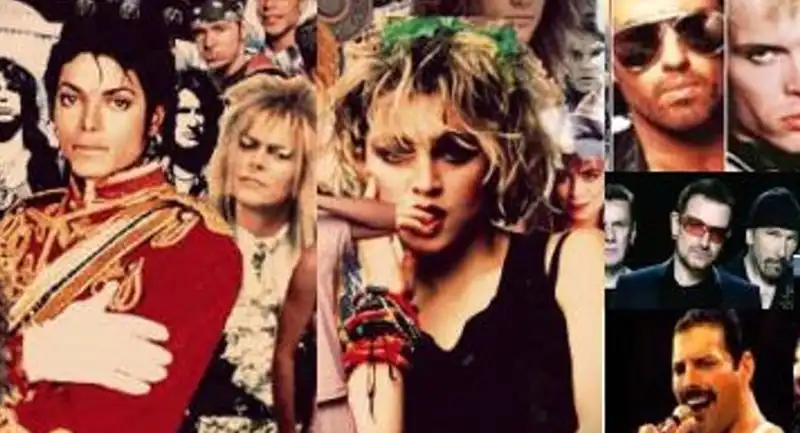 80s Music Quiz: Test your knowledge of the songs and artists of the legendary 80s. Put yourself to the test!
80s music is somewhat of a foundation of modern music, but not only because history is basically always the root from which music from the future is born, but because the revolutionary ideas that enabled the birth of the hip-hop genre or new wave can be found in these years. This decade also saw the rise to prominence of Michael Jackson, who would not surprisingly be considered 'the king of pop', thanks to two consecutive albums released during this period. At the same time, the career of perhaps the world's best-known female artist, Madonna, also began. In short, a flourishing period for music fans. Music videos on MTV were the new thing, but cassette tapes and radio were still the real stars, the best songs were waited for again and again, and when the wait was finally over and they were played on the radio, the race was on to record them, always taking great care that those precious tapes, however delicate they were, did not break. Music in those years had become the perfect expression of being, there were so many genres that finally everyone could really feel that they belonged to something. Depending on what one listened to, one dressed in a certain way, to assert one's self. An example? If you were into The Cure then your style would exude the so-called 'Dark Mood', dark colours, smudged lipstick and unruly hair. Were you more of a pop guy and Madonna was your religion? Then what was right for you was a wardrobe built on lace. Every concert and every festival was really lived and the music drove everyone crazy. Some people even had rituals before a concert as if this was absolutely important to them, as if music was their life, and maybe it really was.