Atypical Quiz: find out how much you know with our Test!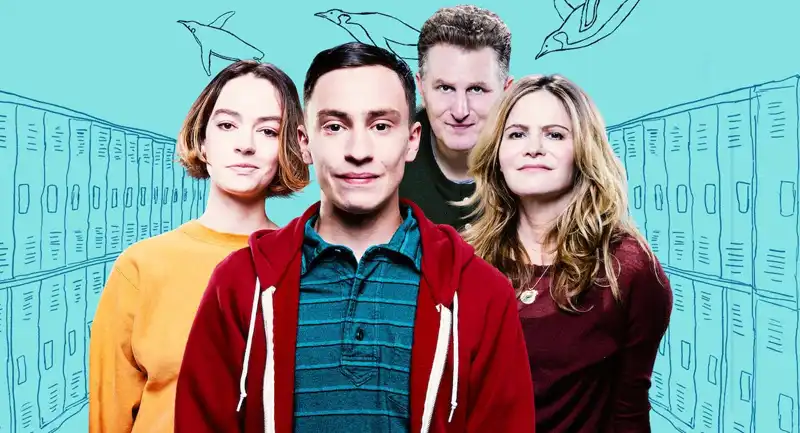 Atypical Test: answer the questions we will ask you in the Test and find out how much you know about Atypical!
How much do you know about Atypical? Atypical would certainly have been impossible to produce 20 years ago, especially with this spirit and writing. What has changed is the media's attention to the representation of minorities. This positive aspect also applies to TV shows with an autistic protagonist. The questions you will answer will be mainly about the characters. In fact, the audiovisual product, does not belong to that narrative model with lots of plot twists, instead it tries to fit into that macro genre called: educational product. That said, there will also be questions about some aspects of the show concerning the cast and the creative apparatus. The motivation is simple: every fan should know the creator or creator of his or her favorite show. Could you know everything about Atypical? Take the test! Despite its noble intentions, Atypical was much criticized initially for its lack of truly autistic characters. For no matter how much an actor may play a character with certain characteristics, it will never be him or her; there is no method of acting that allows one to have the experience of a person really affected by a syndrome. To overcome these difficulties, both in the writing team and in the cast, autistic people have been added to ensure an authentic and important contribution. If, on the other hand, we were to pigeonhole Atypical into a specific genre, we could not but call it a dramedy. The reasons are simple. Although the series is overall very light-hearted, it does not shy away from tackling complex issues starting with the one involving its protagonist. On the other hand, as far as critics are concerned, on the various review aggregators, Atypical not only achieves full sufficiency but also exceeds it. Of course, this does not make the show under analysis, an absolutely must-see, groundbreaking series. Yet, in today's industry there are plenty of audiovisual products that want to be born, those that succeed and make it to four seasons are not so common. Atypical, on the other hand, has managed to do this, despite a protagonist who does not represent the majority of the population. Now the test awaits you, good luck.