Maneskin quiz: test yourself with the test!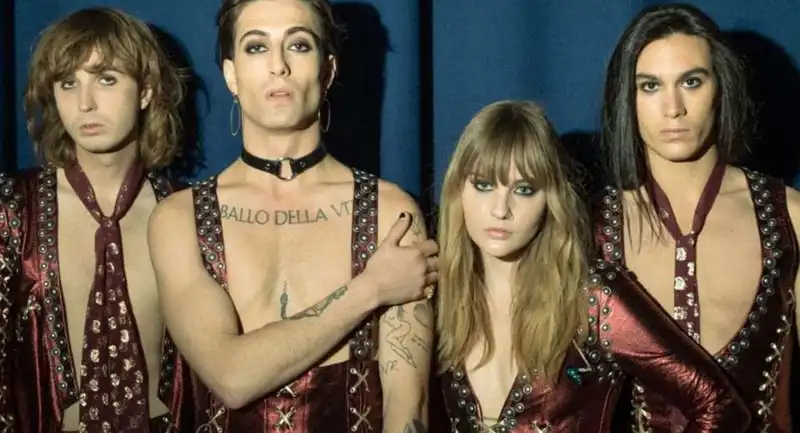 Maneskin Quiz: Answer the questions we'll ask in the Test and find out how much you know about Maneskin!
Who expected a rock group to come out of Italy and win Sanremo and L'Eurovision? Perhaps no one, yet after so many years X Factor has finally promoted a band that has established itself not only in Italy but also in the rest of the world. Loved and hated like so many other famous rock bands, Maneskin's success has been so fast, about six years, that people have been baffled by such a reception. The questions that follow will be about each member of the group, but mostly about their birth, their individual characteristics, and their success. To really get to know them in depth, however, you also need to know those trivia that only fans know, and so we have included a few somewhat sneaky questions. One thing is clear though, after completing the test you will know for sure whether you know the Roman group or not. Could you know everything about Maneskin? Take the test! Italy has given birth to a lot of rock bands, yet none of them have had the success of Maneskin. You can even mention Vasco Rossi or other major singer-songwriters, yet none of them went to America's Jimmy Fallon. This is not meant to be a polemical introduction or praise of the group, but a simple list of facts. Maneskin have often been criticized by other influential voices such as Steven Wilson for example, yet they have never responded. On the strength of their very loyal audience, this band really has every chance to become a never-before-seen phenomenon in Italy. Indeed it already is, however a very powerful enemy in these cases is certainly time. Creativity often leaves artists or rightly changes the same people, in other cases the audience migrates to the next new thing. There are many causes that can undermine the long-term success of Maneskin, yet currently they are something that has really never been seen in Italy. This fact is impossible to disprove.