Aladdin quiz: do you know the Disney movie? Take the Test!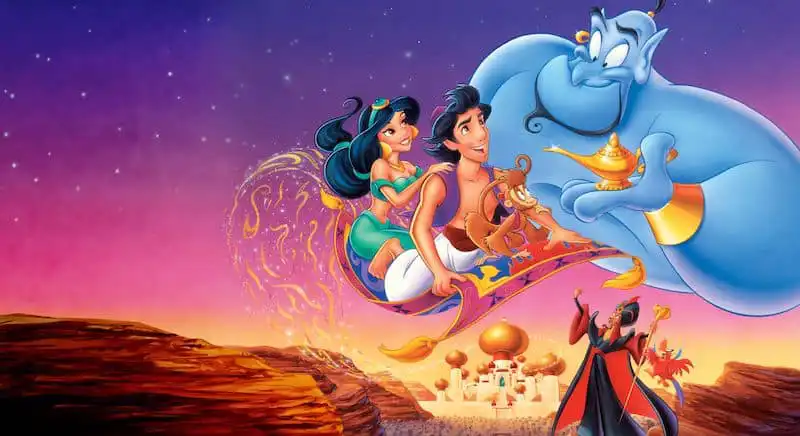 Aladdin Quiz: test your knowledge about the Disney cartoon and the story of Aladdin and Jasmine. Put yourself to the test!
Aladdin is a 1992 Disney animated film based on the short story Persian Aladdin and the Marvelous Lamp contained in the collection Oriental fairy tales "The Thousand and One Nights." In Agrabah resides Jafar, the grand vizier of the village sultan, an unscrupulous man who wishes to take possession of a magic lamp abandoned in an enchanted cave. Jafar comes, however, to find out from the guardian of the cave that only a "diamond in the rough" can enter it, that is, a person who is seemingly trivial but actually turns out to be to be of great value. This person is the petty thief Aladdin, secretly in love with Jasmine, the daughter of the Sultan of Agrabah. After trying unsuccessfully to enter the cave, Jafar discovers that the person he needs is Aladin and, after capturing him, convinces him to help him find the lamp in exchange for freedom. Once the lamp is found, Aladdin discovers that it contains the genie, an all-powerful being who can grant three wishes for the person who summons him. The film follows the struggle for lamp between Aladdin and Jafar and the vicissitudes between Aladdin and the Princess Jasmine. Aladdin was the most successful film of 1992 and is now the third most successful film made in traditional animation and the seventh most successful. The original story was modified by the producers, who felt that the film's original message was not appropriate. The initial message of the film, in fact, was centered on the on the 'importance of seeing one's wishes fulfilled and the sadness of having one's wishes unfulfilled. Therefore, the producers also wanted to portray the fact that having one's one's wishes fulfilled can be a problem and not necessarily source of happiness.