Disney Characters Quiz: how well do you know them? Take the Test!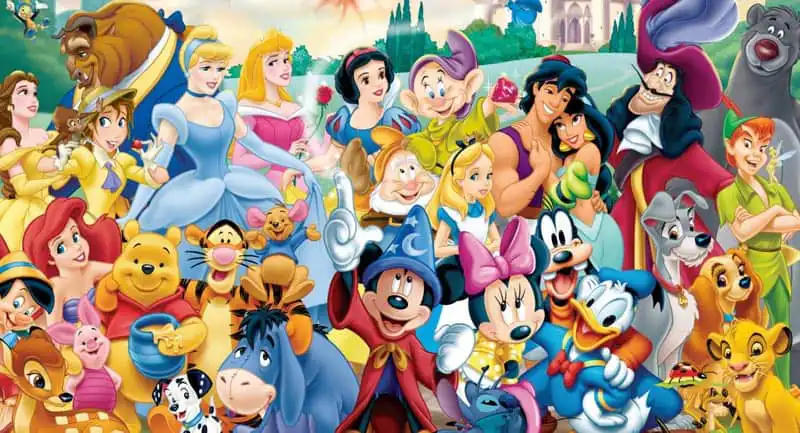 Disney Characters Quiz: with this multiple question and answer game you can test your knowledge of the main characters in Disney stories!
Disney Characters Quiz: think you know everything about the most famous characters in the Disney universe? With this test you can prove it! Disney characters have established themselves for various reasons in our imagination, through Disney princesses and princes, through familiar stories like that of The Lion King, through tales of redemption and emancipation as in Mulan. Taking stock of the most important characters in Disney mythology is indeed impossible, yet within the landscape some of them have left an indelible mark. From the present to the past, let us see which were some of the most important characters of their historical period. In 2013 the 53rd Disney classic was released, which quickly became one of the most beloved by the youngest audience and not only, in fact it also had a sequel. We are of course talking about Frozen - The Ice Kingdom. Although the major screen time is dedicated to Anna, the real discovery of Frozen is Elsa. A woman with incredible power that is difficult to control and who had to move away from her affections because of her enormous magic. Hers is a path that people really like because she initially appears almost as the antagonist, but in reality she is simply a misunderstood with unimaginable power. Perhaps this is why she has made inroads into the lives of so many young people, for at that age the desire to be understood is stronger than most. In the 1980s, on the other hand, only one is the real star of the classic Disney canon: Ariel. Released in 1989, The Little Mermaid portrayed a princess who, despite her very strong limitations in characterization, was able to bewitch the viewer because of a very powerful visual concept. Even today when we think of the kind and beautiful mermaid, despite so many television and film portrayals it is immediately her we remember, a red-haired woman who wishes she were an ordinary human being, to experience her love. Again it is the misunderstanding of her affections that triggers in Ariel her loneliness, in fact many Disney characters have this writing characteristic. It, is mainly due to the highly involved target audience in this dynamic, and to the genre of training films. Disney characters are from their birth a source of great enthusiasm, the same mouse created by Walter Disney and Ub Iwerks conveys an endless dose of good humor.