Fascism Quiz: Check How Much You Know with the Test!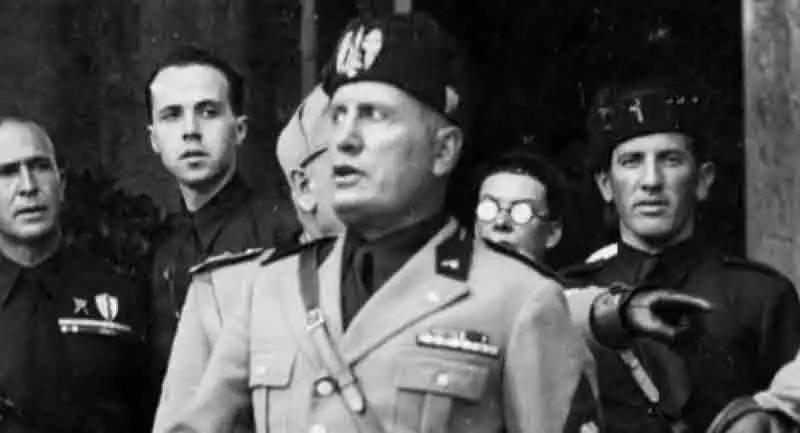 Quiz on Fascism: here's the quiz on fascism! Test your knowledge about this historical period: show how much you know!
We have prepared this quiz on Fascism because it is one of the historical periods that marked the contemporary history of Italy. Fascism is a political movement, founded by Benito Mussolini in 1919, which transformed into a totalitarian regime between 1922 and 1943. Beginning in 1922, the Fascist state was built quickly. Mussolini and his party had great support from liberals and Catholics, but above all he had that of the king, who saw in him the right man to bring "order to the country." When elections were held in 1924, the Fascists' electoral list obtained 65 percent of the Italian vote. Giacomo Matteotti, after exposing election irregularities, is kidnapped and killed. A few months later, Mussolini will take responsibility for that crime and also for other events that were taking place in the country in a speech to the chamber. Hence begins the transformation of Italy into a fascist state. Within a year, oppositions are eliminated, the government is no longer bound to a vote of confidence by parliament, a special court for the defense of the state is established, and city mayors are no longer elected, but appointed directly by the fascist party. Strikes were banned in 1926, and in the 1928 elections Italians could not actually vote, only approve or disapprove of the list proposed by the fascist party. The fascist dictatorship in Italy would continue to eliminate all dissent until the outbreak of World War II. But it was not only with the elimination of dissent that the fascist regime remained in power virtually undisturbed: thanks to propaganda, paramilitary programs involving children and young people, and the support of the crown, the church and the army, fascism enjoyed great approval from the Italian people. It was only after World War II that Italy was able to throw off the fascist yoke and draft a Constitution whose principles were opposite to those idealized by fascism over the past 20 years: freedom and democracy. These were just a few notions, how about you? How much do you remember about the history of Fascism? Test yourself with our quizzes.