World Flags Quiz: Can you recognize them? Take the Test!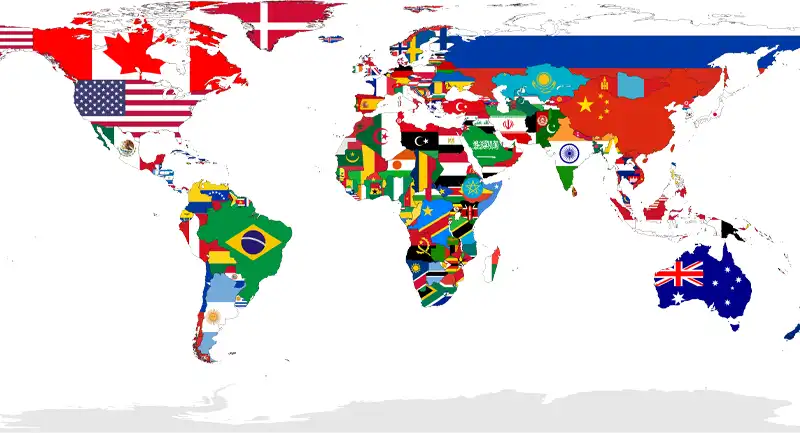 The lesser-known flags of the world quiz! Could you recognize the flags of the world? With this quiz you can prove it!
With this world flags quiz you can test yourself by answering the (sometimes very difficult) questions and prove that you know a lot about world flags. It is a test where your visual memory will be put to the test, as we will show you flags of nations from all over the world and you will have to guess which country it is. The operation is simple but answering it, in some cases, may be very difficult. What are you waiting for to test yourself? This geography game is especially made to test your knowledge in a fun way! How does the world flags test work? The game is played in a very simple way; all you have to do is indicate which country you think the flag we show you is from. The questions are about flags of world countries, you will find European, Asian, African (very difficult) and American flags. You have plenty of time to answer, so take your time and concentrate, especially for the lesser-known flags, and be careful because some flags are very similar. Once you answer the question we will tell you whether you answered correctly or incorrectly and end quiz you will have a summary with the results. Here is a summary of what to expect in this test: We will propose a series of world flags There will be very complex flags indeed You will choose from 4 possible countries There is only one right answer At the end of the quiz we will summarize your results You can retake the quiz as many times as you like Will you know how to recognize flags from the world? Take the Test!