Soccer Quiz 2020: do you know everything about the football year?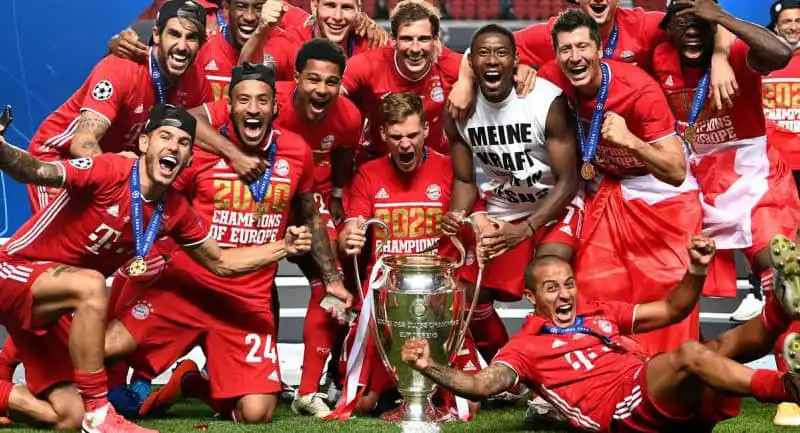 Soccer Quiz 2020: how much do you remember about this football year? We will ask you questions about football events related to the year 2020. Take the test!
Here is the football year 2020 quiz: with this test you can test your knowledge of the world football year 2020! 2020, a year initially highly anticipated and loaded with footballing hopes, above all the European Championship, organized no longer by a single host country but by twelve cities scattered across the continent, including Rome; a tournament where the Italian national team was among the candidates for the final victory, a rather rare event in the history of these events. All postponed to the summer of 2021, due to the pandemic that unfortunately spared no country, with the hope for us Italians that the values on the field will not be overturned and the predictions subverted. However, between postponed European Championships, national championships suspended several times or permanently cancelled, there was absolutely no shortage of excitement and twists and turns, especially in the European cups where several clubs put on a show. The final stages, played in the summer and in an unprecedented format, were a success. The long breaks to which the clubs were forced in the spring added to the formula of the final eight, dry matches with no possibility of appeal, gave incredible matches that will remain in the history of soccer. How can we not forget the semifinalists Leipzig and Lyon, or Atalanta, which saw its dream of a Champions League semifinal vanish in the dying minutes of the second half after holding its own against a battleship set up to win it all and with a stellar roster, or Barcelona-Bayern Munich, which ended with a tennis scoreline. There was no shortage of surprises in the domestic arena as well, with teams returning to the top step of the podium after decades or with championships fought to the last day. Are you ready to put yourself to the test on this crazy year and prove yourself amidst setbacks, postponements, terrible freshmen and multimillion-dollar battleships? Center ball and it's on!