Kylian Mbappe quiz: How well do you know the French soccer player? Let's find out together!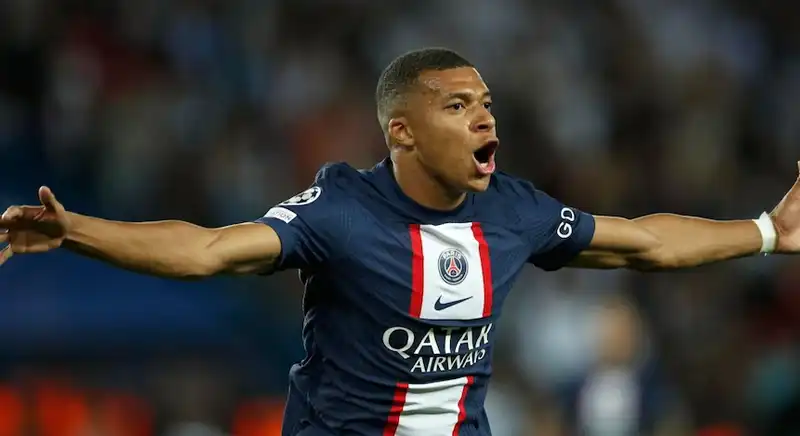 Think you know everything about French soccer player Kylian Mbappé? Test your knowledge with our 20-question quiz! Discover trivia and anecdotes about the life and career of one of the most talented and promising footballers of recent years. Get ready to challenge yourself and become a true Mbappé expert!
Kylian Mbappé is one of the most famous and talented soccer players in the world. Born on December 20, 1998, in Bondy, France, Mbappé started playing soccer at an early age. Growing up in an athletic family-his father was a professional soccer player and his mother a handball player-Mbappé showed great talent early on. His first club was AS Bondy, where he played until 2010, when he transferred to Clairefontaine, the French national soccer academy. There he continued to develop his skills and improve his game, until he was noticed by Monaco in 2015. Monaco decided to sign Mbappé, who made his first-team debut in December 2015, at the age of just 16. Since then, the young footballer has continued to impress everyone with his quick game, technique, and ability to score goals. In 2017, Mbappé caught the world's attention when he signed a contract with Paris Saint-Germain for a record 180 million euros. This made him one of the most expensive soccer players of all time, but also one of the most talented. Mbappé has continued to play at the highest level, scoring important goals and helping Paris Saint-Germain win numerous trophies. In 2018, he was part of the French team that won the World Cup, contributing four goals during the tournament. In addition to his skill on the field, Mbappé is also known for his charismatic personality and social commitment. He has donated millions to help build soccer camps for youth in need and has participated in numerous initiatives for the common good. Despite his young age, Mbappé is already considered one of the best soccer players in the world, and many experts see him as the future of soccer. His speed, technique and ability to score goals make him a fearsome opponent for any defense. In conclusion, Kylian Mbappé is an outstanding soccer player who has already made soccer history. With his talent, personality and social commitment, Mbappé is an example for all young people who want to become professional soccer players. We are sure that we will hear more about him for many years to come.