Paulo Dybala quiz: How well do you know the Argentine footballer? Find out here!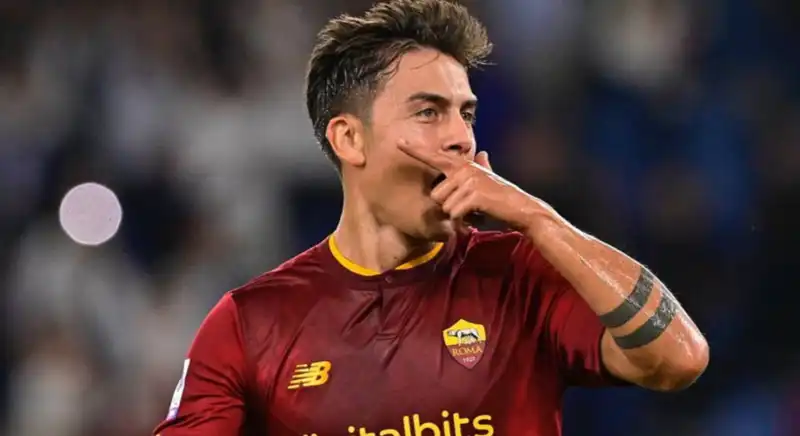 Are you a true Paulo Dybala fan? Do you think you know everything about his soccer career? Test yourself with our quiz on one of the world's most talented soccer players! Find out if you really are an expert on Dybala's achievements and trivia in the world of soccer. Take the quiz and prove that you are a true fan of the Argentine footballer!
Paulo Dybala, also known as "La Joya," is an Argentine footballer born on November 15, 1993 in Laguna Larga. He currently plays as a striker for the Italian club Juventus and the Argentine national team. Dybala began his football career at Argentine team Instituto de Córdoba, where he played from 2011 to 2012. In 2012, he moved to Italy, to Palermo, where he played for three seasons. During his time in Palermo, Dybala demonstrated his technical skills and attracted the attention of many European clubs. In 2015, Dybala was bought by Juventus for a fee of about 32 million euros. In his first season with Juventus, Dybala scored 23 goals in all competitions, becoming one of the team's most important players. Over the years, Dybala continued to demonstrate his technical skills and contributed to winning numerous trophies with Juventus, including five Serie A titles. In addition to his club career, Dybala has also represented the Argentine national team on numerous occasions. He made his international debut in 2015 and participated in the 2019 Copa América. Despite his young age, Dybala is considered one of the best strikers in world soccer. Dybala is known for his technical skill and ability to score spectacular goals. He is able to play in different offensive positions, as a trequartista or second striker, and is capable of creating chances for his teammates. His dribbling ability and ball control are particularly impressive. In addition to his technical skills, Dybala is also known for his charismatic personality and passion for music. He is a big fan of hip hop and has collaborated with artists such as Paulo Londra and Oriana Sabatini. In addition, Dybala is very active on social media, where he shares his personal life and football career with his fans. He has millions of followers on Instagram and Twitter, where he posts photos and videos of his matches and daily life. In summary, Paulo Dybala is one of the best strikers in world soccer, known for his technical skills, charismatic personality, and passion for music. His soccer career is continuously growing, and he is expected to continue to be one of the most important players in world soccer for many years to come.