Sergio Ramos quiz: how well do you know the Spanish footballer? Take the test!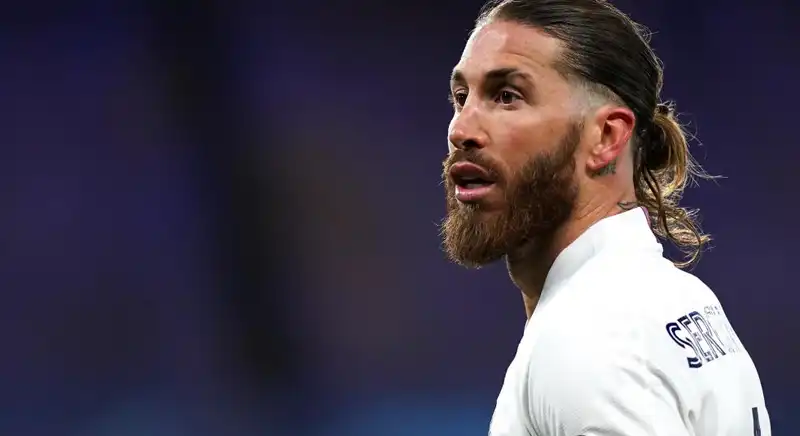 Are you a real soccer fan and in particular Sergio Ramos? Then test your knowledge with our quiz! Find out how much you know about the famous Spanish soccer player, known for his skills as a defender but also for his charisma off the field. Take the quiz and find out if you really are an expert on Sergio Ramos!
Sergio Ramos is one of the most famous and talented soccer players in the world. Born in Camas, Spain, on March 30, 1986, he has been a mainstay of the Real Madrid team and the Spanish national team for many years. Ramos began his football career with Sevilla, where he played for six seasons. In 2005, he moved to Real Madrid for a fee of 27 million euros, making him the most expensive defender in soccer history. Since then, Ramos has played more than 600 matches with Real Madrid, winning 5 Champions League titles, 4 Spanish La Liga titles, 2 Spanish King's Cups and 4 FIFA Club World Cups. He has also been the team captain for many of these successes. In addition, Ramos was an important member of the Spanish national team, winning the 2010 FIFA World Cup and the 2008 and 2012 UEFA European Championships. He was also the captain of the national team from 2016 until 2021. But Ramos is not only a solid defender. He is also known for his offensive skills, scoring important goals in many crucial matches. In total, he has scored more than 100 career goals, an outstanding achievement for a defender. However, Ramos is also known for his strong character and controversial personality. He has received much criticism for his behavior on the court, including his tough play and emotional reactions. In addition, he has received many expulsions throughout his career. But there is no doubt that Ramos is one of the best defenders of his generation. His defensive ability, physical strength, and leadership have made him an important figure for both Real Madrid and the Spanish national team. Unfortunately, in the summer of 2021, Ramos left Real Madrid after 16 years of service. He moved to Paris Saint-Germain, where he hopes to continue playing at the highest level. In conclusion, Sergio Ramos is one of the most important and talented footballers of recent years. His career has been marked by many successes and many unforgettable moments. Although his personality may be controversial, there is no doubt that he is a great soccer champion.