Vinicius Jr quiz: How well do you know the Brazilian soccer player? Take the test!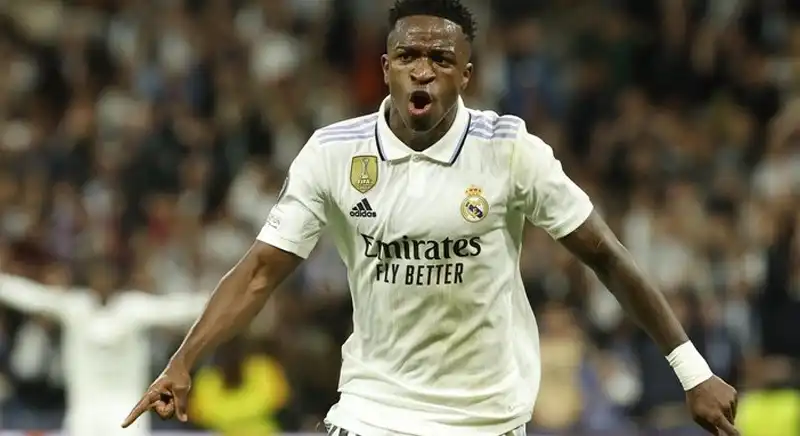 If you're a soccer fan, you surely know Vinicius Jr, the young Brazilian talent who has made Real Madrid fans dream. But how much do you really know? Test your knowledge with our quiz on Vinicius Jr! You'll discover trivia and details about his career that you may not have known. Get ready to challenge yourself and become a true expert on the Brazilian soccer player.
If you are a soccer fan, surely you have already heard about Vinicius Jr, one of the emerging talents of Brazilian soccer. In this article I will tell you about this young soccer player, his background, his career, and his future prospects. Vinicius Jr was born on July 12, 2000, in São Gonçalo, Brazil. From a young age he showed a great passion for soccer and started playing in local teams. In 2010 he joined the youth sector of Flamengo, one of Brazil's top teams. There he continued to improve his skills and attracted the attention of scouts around the world. In 2017, at the age of only 16, Vinicius Jr made his first-team debut with Flamengo. His performance was immediately noticed and attracted the attention of many European clubs, including Real Madrid. In May 2017, the Spanish club announced that it had reached an agreement with Flamengo to acquire Vinicius Jr, who would remain in Brazil until 2019. In July 2018, Vinicius Jr finally arrived at Real Madrid. The Spanish club invested 45 million euros for the young Brazilian talent, who signed a six-year contract. During his first season in Spain, Vinicius Jr showed great technical qualities and speed, which made him one of the most dangerous players on the pitch. Despite his young age, Vinicius Jr has already collected numerous appearances in the Real Madrid shirt. He scored his first goal in La Liga on November 3, 2018, in the match against Valladolid. In February 2019, he scored his first goal in the Champions League, in the match against Ajax. In addition to his performances on the field, Vinicius Jr is also known for his sunny personality and positive attitude. He is a beloved player among Real Madrid and Brazil fans, who consider him one of the most promising talents in world soccer. Vinicius Jr's future prospects are very positive. Despite his young age, he has already shown great technical qualities and determination. If he continues to work hard and improve his skills, he could become one of the best soccer players in the world in the coming years. In conclusion, Vinicius Jr is a young Brazilian soccer talent who has already made waves around the world. With his speed, technique, and sunny personality, he has won over the fans of Real Madrid and Brazil. His future prospects are very positive and we are sure that he will continue to give great excitement to his fans all over the world.