Fortnite quiz: do you really know everything? Take the Test!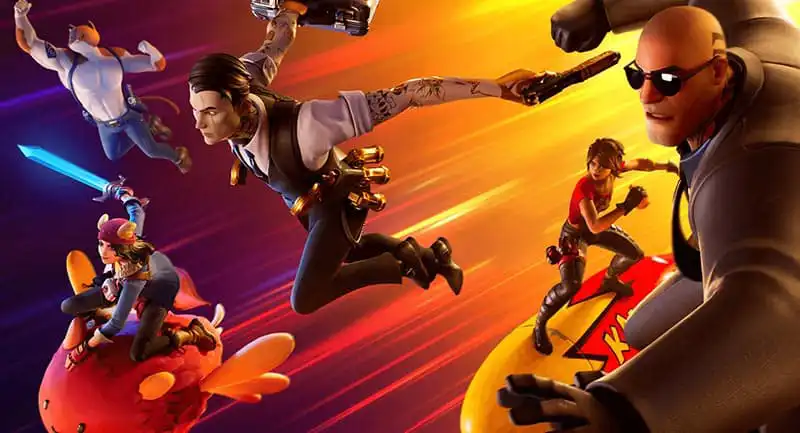 Fortnite Quiz. With this Fortnite Test you test yourself with fun questions about this crazy game that has won everyone over! How much do you know?
Here is the Fortnite quiz that tests your knowledge about the video game and its trivia. Think you know everything about the game modes? Do you know all the weirdest dances? Are you a real expert on weapons and strategies? Then try yourself right now with the Fortnite Test we offer! Fortnite is a game that came out not very many years ago , was developed by two production companies (which we won't reveal to you now, since there might be a question about it in the game) and became a worldwide success thanks to its immediacy and its world made of fun and continuous challenges. Among the game modes, there is one in particular that players around the world are passionate about, and it is the one on which even the greatest e-Sports enthusiasts in all the land compete. In addition to the game types, more fun and viral aspects of video games such as the movements of the characters and their dances have also made a crazy success in recent years. If you also love this fantastic game this test is for you: try to answer the questions we propose and find out if you are an all-around Fortnite expert! How is this Fortnite Test conducted? If you are a lover of video games and Fortnite in particular you will surely be used to the challenges contained in them. This quiz is a set of small challenges represented by the questions you will have to answer by finding the correct answer among the alternatives we propose. The questions we ask you are dedicated to real experts and in some cases they can be very difficult, they concern Fortnite trivia, weapon characteristics, ballets, etc. Once you have read the question you will have to evaluate very carefully the possible answers that we propose, generally there are four alternatives and you will have to choose among them the one that seems to you the solution to the question. Once you have completed the quiz we will give you the score you have scored and you will see a summary of the right and wrong answers so you can decide whether you want to take the quiz again to improve or try another one. You can also decide to share the test with your friends to engage and challenge them in this game!