Quiz Geography Europe: Want to Test Yourself? Take the Tests!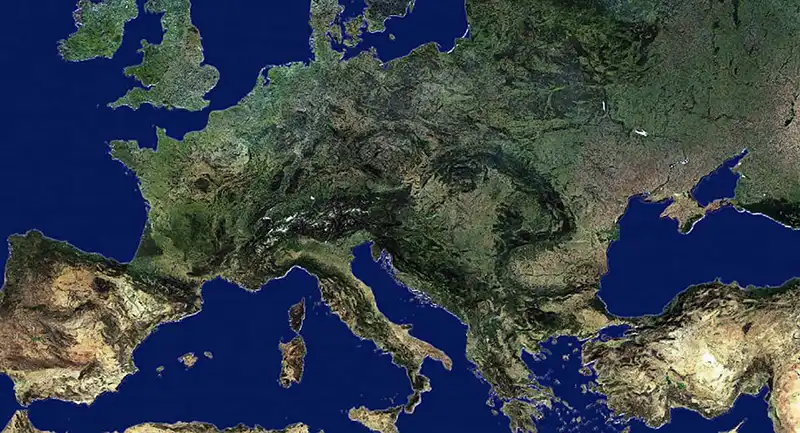 Geography Quiz Europe. With our geography games you can test your knowledge and have fun while learning. Take the Tests!
This quiz on the geography of Europe tests your general knowledge! Think you know everything about European geography? This online geography test is to test your level of knowledge about the continent Europe in a free and fun way. Knowing the continent in which you live is very important to better relate to your surroundings.Europe is one of the most geographically interesting continents with its rivers, mountains, and beautiful cities. Surely you are familiar with many of the places we are going to mention in the questions, perhaps you have heard of them on television, perhaps you have read about them in a newspaper article, or even traveled there. That's why answering questions about Europe might seem very easy to you, but that's not always the case, there are also notions that you might be unfamiliar with, and in that case you would learn something new while having fun. In fact, that's exactly the purpose of these quizzes on Europe: to test your general knowledge in a dynamic and intriguing way through little challenges represented by the quiz questions. You'll discover a lot by taking these quizzes and take home some extra geography knowledge! Now let's have a good review of Europe! Before we start taking quizzes, it can be interesting to review concepts and notions that we often forget and are little trivia that can increase your knowledge. Let's start with the Treccani definition of Europe: Western part of the Eurasian continent. Instead, do you know what the word Europe is derived from? We get help from Focus: The etymology of the name Europe is not certain: according to some, it would derive from the Semitic word ereb, "west," with which the Phoenicians (c. 1500-600 B.C.) would have indicated all the countries west of Syria, where they lived. According to others, however, the origin would be Greek. But we are very interested in geography here, so here are some interesting facts about the continent of Europe (source Wikipedia): Europe is the only continent located entirely in the northern hemisphere It forms the western end of the Eurasian supercontinent Along with the Middle East, it was the cradle of Western civilization It is one of the smallest continents Europe's natural boundary is largely made up of sea We will now explain the structure of quizzes on Europe The workings of our quizzes on Europe (as indeed all the others) will be very familiar to you because it is characterized by the classic question-and-choice dynamics between multiple answers. The questions we offer you vary in number, from a minimum of 7 upwards; many users find it challenging to answer all the questions in a quiz and then immediately move on to a similar test to test their general knowledge comprehensively The topic of the question changes from time to time, depending on the topic of the test, sometimes it may be questions about geographical Europe in general, sometimes about European rivers or cities. We will explain later for each individual quiz. For the answers you will find yourself having to choose between 2 or more multiple answers (very often they will be 4). This way you will have clues and be able to rule out answers, but be careful some answers might make you wrong, they are designed specifically to confuse you. In answering it may happen (very often you will see) that you find yourself not knowing what to answer, in which case we ask you not to peek at Google or other search engines. This is a game to test your knowledge and challenge you; there would be no point in "copying." Try to do it on your own strength and you will see that the concepts will stick in your memory even more. We will alternate between very difficult questions and easier ones, you can spend as much time as you want reasoning out the answers, there is no time limit. At the end of the single question, after you have answered it, we will tell you if you have answered it correctly and so you can go on to the next question. At the end of the quiz we will give you a summary where you can see the wrong answers and the right answers, but we will not tell you what the correct answers are. This way, if you want to, you can retake the quiz until you reach 100% correct answers. This is a great way to learn the concepts of a specific topic.