Quiz Haikyuu!!! - The volleyball ace: Take the Test!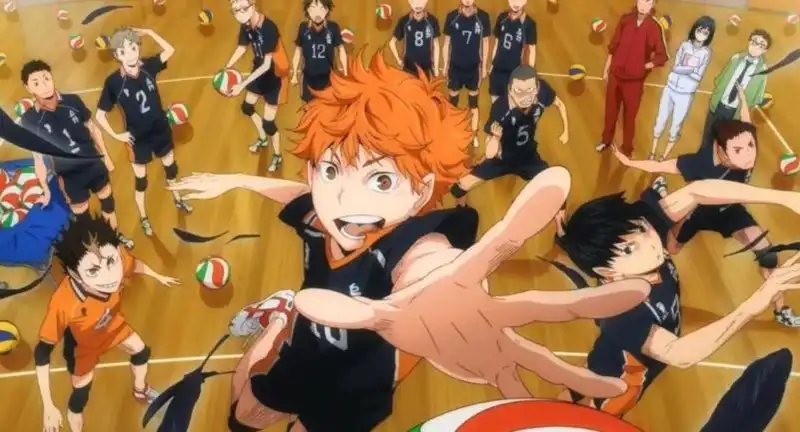 Quiz Haikyuu!!! - The Ace of Volleyball: Are you a fan of this anime? Then test yourself with this fun quiz!
With this quiz on Haikyuu!!! here's the test that tests you on this anime! Manga designed for a teenage audience, written and drawn by Japanese cartoonist Haruichi Furudate, initially published as a single issue and later serialized in Weekly Shonen Jump, one of the most prestigious magazines dedicated to the world of manga. Haikyuu is the literal Japanese translation of the sport around which the entire story is built, a huge hit with audiences not only at home but around the world, leading to a television series, feature films, and even a radio drama. It chronicles the career, amid victories, searing defeats, and inner growth, of the Karasuno high school team, with special focus on the personal story of Hinata, a boy who since childhood has dreamed of retracing the footsteps and career of his sporting idol in the same sport. The path will by no means be easy and will be punctuated by numerous failures and bitter defeats, but despite initially being rather poor in all the fundamentals needed to emerge, mainly due to his own rather limited physical means, it will be his commitment, dedication in training, and fellowship with his teammates, especially his former rival, that will lead him to develop an unerring attacking strategy that will enable the Karasuno team to win countless victories. Do you feel ready to join the team as well and contribute to new and prestigious victories? Get ready to take the field in a trial match and prove all your worth to carve out your permanent place in a unique group still hungry for victories.