Harry Potter and the Goblet of Fire Quiz: Take the Test!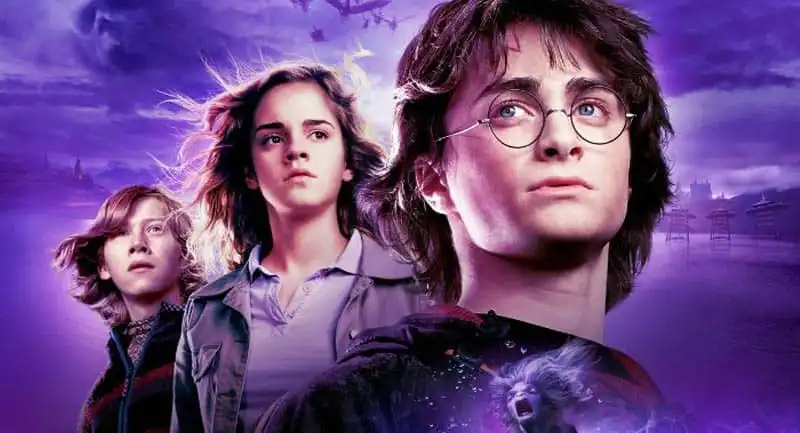 Harry Potter and the Goblet of Fire Quiz: Do you remember everything about the fourth film in the wizard movie saga? Take the Test!
Here is the quiz on Harry Potter and the Goblet of Fire: this film is a throwback, a break between Cuaron's earlier dark vision and the beginning of David Yates' later adult tale. In between boyhood and adulthood is adolescence, and this film is acutely aware of that. Friendship relationships, romance, and a true spirit of adventure where our friendships are paramount, without which we would not be able to overcome life's obstacles, in this film made more explicit by the trials of the three-wizard tournament. It seems to be a normal year at Hogwarts despite the ominous prologue, for to make everything more exciting than usual there is a very important magical-sports competition to take center stage: the three wizards tournament. As the name suggests, three students of magic from three different schools will have to compete in very dangerous tests in which strength, wits and courage will be needed. Of course, Rowling is no neophyte and already inserts the first plot twist at this juncture. Harry is unknown as to why he is the fourth student chosen by the magic of the cup, despite a lower age than the rules state. Harry Potter and the Goblet of Fire also simplifies and cuts several parts from the book, think of the discovery of Rita Skeeter as Animagus, yet Mike Newell already has experience with comedy and all the moments of friendship are very well done. A few situations deserved to be handled better such as the fight between Ron and Hermione at the ball, where she seems very touchy and he instead has every reason to have treated her that way. Rendered on film some of the dynamics may come across as sexist since it is all more superficial, nevertheless it is a mole that we can also look past and enjoy an adventure with the right pace and almost flawless screenplay.