Harry Potter and the Half-Blood Prince Quiz: Take the Test!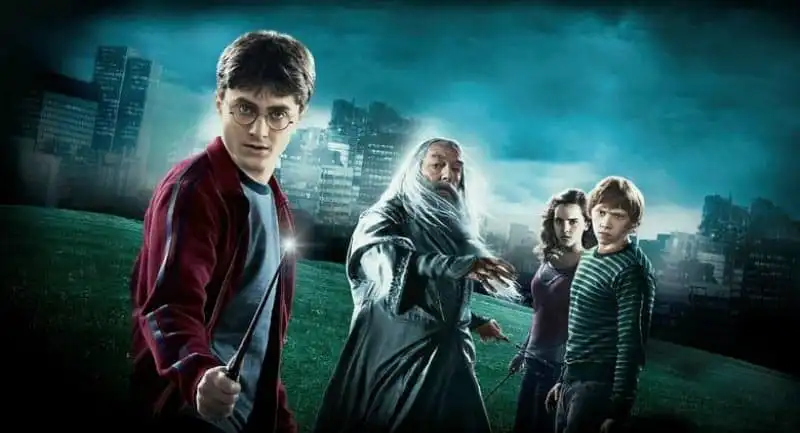 Harry Potter and the Half-Blood Prince Quiz: Do you remember everything about the sixth movie in the Harry Potter saga? Take the Test!
This Harry Potter and the Half-Blood Prince quiz tests you on the sixth installment of the saga. Despite having the most powerful plot twist in the saga along with perhaps the last one revealing Snape's true positive intentions, Harry Potter and the Half-Blood Prince remains the worst audiovisual product in the saga for several reasons. The latter are related to the storytelling, staging and numerous cuts from the book that consequently offer worse characterization of the characters. Also directed by David Yates and scripted by Steve Kloves, it tells of the array of factions that will face each other in the final battle. It is no longer the time to have doubts, so we see those who suffer the influence of family like Draco or those who continue to lose members of their own like Harry, who is increasingly determined to fight Lord Voldemort's followers. An interesting relationship is that between Horace Slughorn and Tom Riddle, both of whom are two characters in search of new magical methods, in fact the new potions professor at Hogwarts is very interested in experimentation as was Tom Riddle in other ways. More obscure and certainly less virtuous. From the intimate conversations between a very young Voldemort and Slughorn, one peculiarity stands out among all. The narrative novelty only suggested in the other chapters, that of horcruxes. The latter are perhaps the most evil form of magic in existence since not only does it require murder to be performed but because its ultimate intent is to fragment one's soul into different elements. All this makes you almost immortal since even if mortally struck your soul would not be totally destroyed and could be generated through a new body. This is Tom Riddle's darkest secret and also his greatest, most mundane fear: to die. In fact, his boggart is his own corpse. Harry Potter and the Half-Blood Prince unfortunately errs greatly in a number of ways but is nonetheless supported by a truly compelling story.