Harry Potter Friends quiz: how well do you know them? Take Test!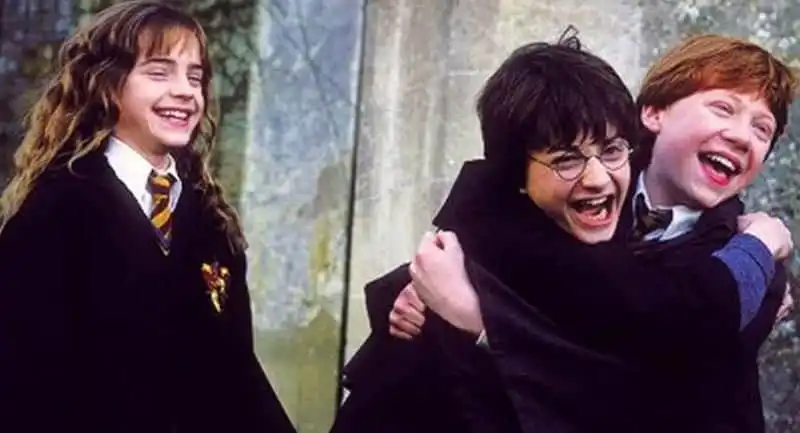 Harry Potter Friends Quiz: do you know all the features and trivia about Harry's friends? Now you can prove it! Take the Quiz!
Here is the test dedicated to Harry Potter's friends! In a story as wide-ranging as the Lord of the Rings, the Chronicles of Narnia or a even Harry Potter, in addition to the main characters, secondary characters are remarkably important. Often the latter are the friends of the protagonist, those who are given considerable space for two reasons: the first certainly to better define the protagonist and the second out of a need for representation. Today we hear a lot about this word and it has become very important within today's audiovisual product to have a more varied representation of straight white males and women. This need at the time of writing the characters did not interest Rowling and in fact Harry's friends are quite stereotypical, especially in the early films where we see them being a fun side dish but little else. Neville for example is portrayed as a goofy boy who is picked on by his peers, but thanks to his good heart and an increasing dose of courage, he manages to break out of the comic relief shell assigned to him in the early films. Luna, on the other hand, is the Phoebe from Friends in the Harry Potter universe, the strange and eccentric one who nevertheless hides a great soul inside. And how not to mention the other two members of the trio, Ron and Hermione. They along with the protagonist are the most narrated, most multifaceted characters although they too are initially archetypes. Ron is the protagonist's typical sidekick, a sincere friend who is not very bright; Hermione, on the other hand, is the scholar of the group, the brilliant sorceress you can ask if you find yourself in trouble. Their path within the saga will be full of evolutions so as to move away from those clichés we all know. As well as the protagonist those two characters also had great fate and fame, their being the friends of the chosen one did not affect their complexity. How does this test work on Harry's friends?