Riverdale Quiz - Season 3: Do you know Season 3?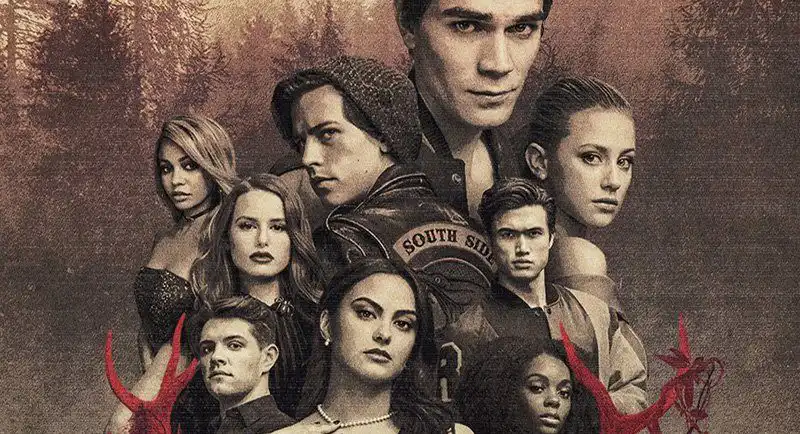 Riverdale Quiz 3: Here is the Riverdale Season 3 Test, now you can prove you know everything about this amazing TV Series!
Consisting of 22 episodes, the third season of Riverdale is the darkest and closest to a fantasy - horror. Riverdale, which shares the same universe with The Terrifying Adventures of Sabrina, has always had a fascination with the fantastic precisely because, the TV series under analysis, it is a child of Twin Peaks. This connection is also very strong in the third season, in fact the story will tell of a demon in appearance: King Gargoyle, linked to a mysterious game. Runic symbols, strange rituals and so much more in a third season full of surprises. Everything seems perfect, yet the third season is also the most criticized as it puts so much meat on the fire and fails to compose a clear narrative framework as in previous seasons. A very interesting couple of the third season is definitely Toni - Cheryl, the Serpent and the other character who from the very beginning recalled the stereotype of the femme fatal. This duo actually, although it may seem incompatible, will become one of the most vital during the course of the third season, although perhaps not told with as much space. Next to the Gargoyle King storyline, there is really too much going on: Fight Club-style clandestine fights, a whole dense plot that tackles a web of crime, and much more. This confusion in the script has been felt by all, and yet Riverdale loses none of its success. How so? Because Riverdale is aware of its following, its fandom, and an excellent search for cliffhangers that even though they may appear absurd, always know how to find the viewer's attention. As if that were not enough Riverdale has managed over the years to build up a very interesting internal mythology that cannot be defined from the start. No one would have thought that a demon could exist in the town of Riverdale, as the TV series does not have those fantastical traits, yet it does not seem out of place and we almost believe it too. All of this is also Riverdale.