Riverdale's Veronica Lodge quiz: How well do you know her?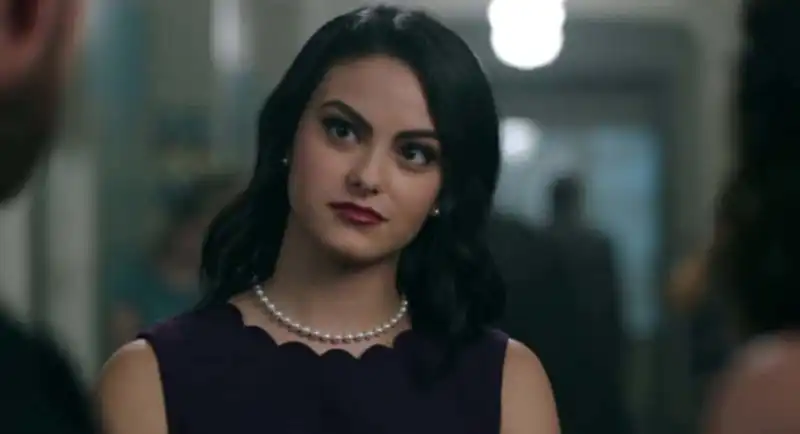 Veronica Lodge Riverdale Quiz: How well do you know one of the most featured female characters in Riverdale? Take the Test!
The introduction of Veronica Lodge in the narrative of Riverdale, has compared to all other characters, a crucial role in the relationship with the viewers. Within the audiovisual product, Veronica is in fact a stranger within the small town just as the audience does not know much at the beginning of Riverdale. She asks questions, relates to the characters, and it is through her gaze that we first observe Riverdale, and its school. Along with Jughead, Veronica is initially the most important character in Riverdale, for that very reason, despite the fact that Archie may seem like the main character. Having moved from New York, Hiram Lodge's daughter was used to luxury and a metropolis that as we know never sleeps. Riverdale is certainly a completely different small-town reality, with its unsolved mysteries related to the town's oldest families that everyone knows. Unlike in the Big Apple, in fact Veronica will find herself in plots, clashes between two rival gangs and much more, being at the forefront of events in her town. A socio-political responsibility she had never known, in fact in her previous life she was completely unaware of her parents' manipulative choices, of the privilege of wealth. None of this concerned her, too spoiled by her money as well as addicted to a routine of partying, youthful highs, and more. In Riverdale, Veronica will mature a lot and build together with her best friends, a group interested in unraveling the country's high-powered mysteries. No more drugs and partying, but investigating murders and serial killers. Right away despite some dating, she is very interested in Archie. After some tensions between the two of them, they will get together and form one of the most important couples on the TV show. In Archie, Veronica finds something that she experienced little in her family: sincerity accompanied by the genuine naiveté that possesses those who are not interested in overpowering each other. Veronica is one of the most interesting characters in Riverdale because of all these aspects; her narrative journey reminds us how we can be privileged but still help those more unfortunate than ourselves.