Scrubs quiz: how much do you remember this TV series? Take the Test!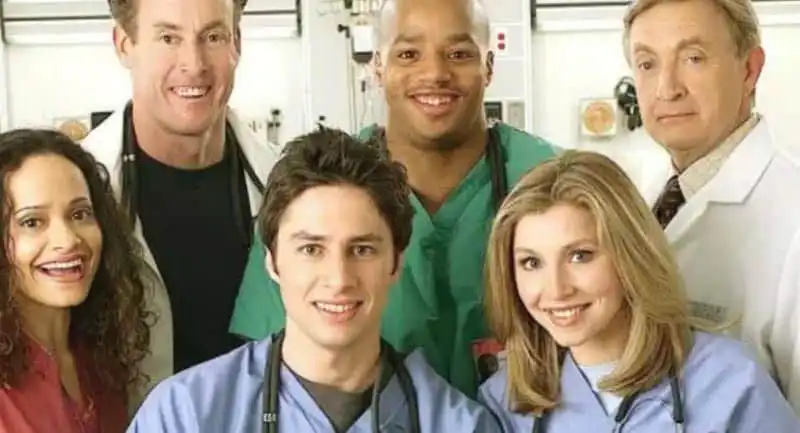 Scrubs Quiz: it's been many years now since the last episode of this TV series that has become a Cult! Do you think you remember all the details? Prove it with the Test!
Here is the Scrubs Test! Finally you can test your memory about the events of this historic TV series. Do you think you remember all the stories, characters and trivia about this TV product that has become a Cult? Now you can prove it with the Quiz! "Scrubs" is an American TV series that aired for nine consecutive years, first aired on the TV station NBC and later on ABC for the last two seasons. The main character of the program is J.D. a young boy who in the first episode faces his first day of internship at Sacred Heart Hospital. The development of the plot is closely linked to the growth of that protagonist, following him through his career advancement and the adventures of his daily life. In fact, J.D. is not only a brilliant student who is eager to put into practice everything he has learned in medical school, but he is also somewhat careless, which is precisely why he often finds himself in embarrassing and comical situations that bring out his more superficial side. The comedy of the series is also carried through by all the other characters, including the protagonist's best friend, his mentor, and a very peculiar primary caregiver, along with many others take care to create a funny and hilarious sitcom. Although it often falls into the absurd, the talent of the doctors and nurses is unquestionable, in fact frequently we find ourselves watching as the most intrusive diseases are eradicated and cured, giving the plot more scientific and professional shadings. The narrator's voice is the main character, at least until the beginning of the last season, who is in charge of clarifying events and especially giving his own perspective on the story. Many have loved the TV series, especially those who in a program about doctors do not only want to hear heartbreaking and hopeless tales, but who perhaps at worst also want to laugh about it. Moreover, critics are unanimous in calling "Scrubs" a cult series of modern times.