World Cup Soccer Quiz: How Expert Are You? Take Test!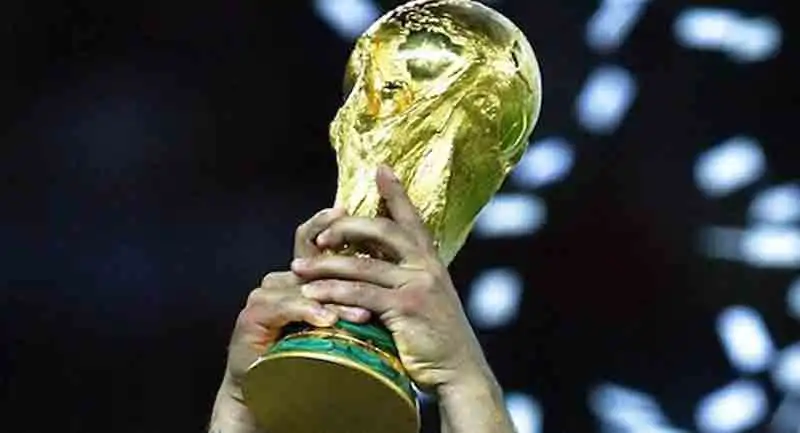 World Cup Quiz: do you think you know everything about the history of the top soccer competition? Now you can prove it by testing yourself with the questions in this Test!
This is the World Cup quiz: With this test you have the chance to find out how knowledgeable you are about world soccer and how much you remember about past editions of this competition that everyone looks forward to! The World Cup, a unique, mystical event that cyclically returns every four years, almost uninterruptedly almost for a century, to mark the past, present and future times of our lives. Impossible to forget the anecdotes about the Uruguayan national team that at its debut already considered itself multiple world champions having triumphed several times at the Olympic tournament, the Maracanazo, one of the darkest moments in the history of the green-gold national team if not of the entire country, passing by Italy capable of stringing together a historic double equaled only by Pelé's Brazil almost three decades later or finally by the Dutch selection of the 1970s, an expression of total soccer but always left dry of victories. Great favorites that have often betrayed expectations, contrasted with cinderellas that have surprised the world by coming within a step of the feat, such as North Korea in 1966, Turkey in 2002 or Croatia, which twice saw its dream shattered at the most beautiful moment, always by the Bleus. In all of this we Italians are absolute protagonists, for better or for worse, having been capable of historic matches, one even elected by the world's highest soccer body as "match of the century," alternating with resounding defeats that brought tomatoes or forced the coaching staff to temporarily retire no less than to a convent to escape the wrath of fans and journalists, not forgetting blatant referee thefts by honest referees, one unsuspectedly arrested a few years later for being a drug courier. How about you? Are you one of the 60 million technical commissioners who punctually populate our country every edition? Put yourself to the test and at least try to get through the first round and reach the knockout stage -- a feat that is far from obvious given Italy's performance in recent editions.