Quiz: How much do you know about the world of motorcycling? Find out here!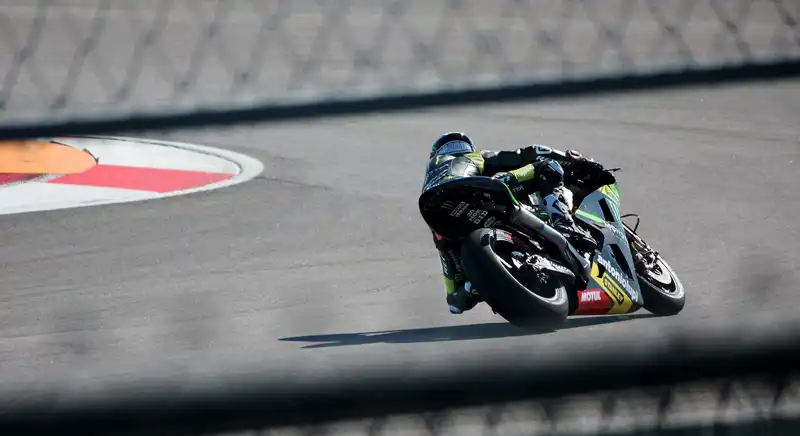 Are you a true motorcycle sports fan? Are you sure you know everything about two-wheel racing? Test your knowledge with our motorcycle sports quiz! Discover trivia, statistics and anecdotes about this fascinating world of two-wheel racing. Take the quiz and challenge your friends to do the same!
Motorcycle sport is one of the most exciting and spectacular sports in the world. With its brave riders and high-speed motorcycles, motorcycling has fascinated fans around the world for decades. In this article, we will explore the history of motorcycling, the different types of races and the most famous riders. Motorcycling has ancient roots, dating back to the late 19th century, when the first motorcycles were mass produced. The first motorcycle road race was organized in 1894, but the real breakthrough came in 1907, when the International Motorcycling Federation (FIM) was founded. Since then, motorcycling has experienced steady growth as new racing categories were introduced and motorcycles improved. Motorcycle racing is divided into several categories, each with its own rules and technical specifications. The most prestigious category is MotoGP, in which the world's best riders compete on 1000cc four-stroke motorcycles. MotoGP is held on circuits around the world, including the famous Mugello circuit in Italy and the Valencia circuit in Spain. Other important categories are Superbike, Supersport and Moto2. Superbike is a category of racing on 1000cc four-stroke motorcycles, while Supersport is a category of racing on 600cc four-stroke motorcycles. Moto2, on the other hand, is a category of racing on 600cc four-stroke motorcycles, which is the entry category to MotoGP. In addition to circuit racing, there are also motocross and enduro races. Motocross is a race on dirt tracks, with jumps and obstacles, while enduro is a race on natural trails, with asphalt, dirt and mud sections. Both categories require skill and courage on the part of the riders, who must face difficult and unpredictable terrain. Among the most famous riders in motorcycling are Valentino Rossi, Giacomo Agostini, and Mike Hailwood. Rossi is one of the most successful riders of all time, with nine world titles and numerous records. Agostini was the most successful rider of the 1960s and 1970s, with 15 world titles and 122 race wins. Hailwood, on the other hand, was one of the most versatile riders in history, winning titles in several categories and also participating in Formula 1 racing. To become a motorcycle racer, it is necessary to have a great passion for motorcycles and a good amount of courage. In addition, it is important to follow consistent training and a balanced diet to maintain good physical and mental fitness. Motorcycling is a dangerous sport, but if practiced with the right care and precautions, it can offer great satisfaction. In conclusion, motorcycling is one of the most fascinating and spectacular sports in the world, with a long and successful history of great riders. The different categories of races and the challenges riders face make this sport unique. If you are a motorcycle racing fan, you can't miss the upcoming races and challenges of the world's most talented riders.