Stranger Things quiz - Season 2. take the test!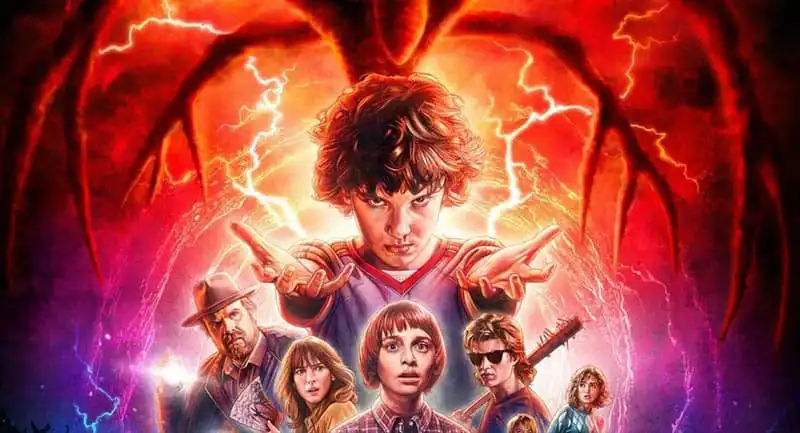 Stranger Things season 2 quiz. With this test you will find out how much you remember about the second season of Stranger Things: test yourself!
Here is the Stranger Things quiz on the second season. With this test you'll find out how much you remember about the second season of Stranger Things: test yourself! A sequel or second season of a fantasy TV series, as in this case, has two main goals: to expand the mythology and to deepen what we already knew. The second of Stranger Things also sets these goals. In the expansion of the mythology we learn for sure that Eleven who is not the only one with powers. Not only are there other people gifted like her, but the underworld holds other misfortunes that the protagonists could not have imagined. In terms of deepening the narrative material of the first vintage, Stranger Things chooses to make us reflect on past traumas. If the expansion of the mythology is interesting but not well constructed, the deepening on many characters works very well: Steve is the emblematic example. In him we can discern a gradual evolution from bully/ bad boy to a more multifaceted and less toxic character than he appears. This evolution will be even more evident in season 3. On the other hand, the one who has an even more important path is Eleven, who from a magical comprimaro straight out of Spielberg's E.T., will become a little girl more and more sure of what she wants: friends, family, love and a more normal life. Of course, for those familiar with 80s cinema many twists may be predictable however the episodic structure has a good balance in handling anticipation and revelations. In addition, once again the show's citationism is really researched, although it can often seem cloying and forced. The world of the 1980s is completely different from the present in which we find ourselves, yet the writing knows exactly how to work in dynamics that we continue to live by. One among them is the generational clash. In the second season of Stranger Things this aspect is even more pronounced, as the group of characters is getting closer to adulthood or adolescence. All this happens because the Duffer brothers know the target audience they are trying to reach.