Sword Art Online quiz: take the Test!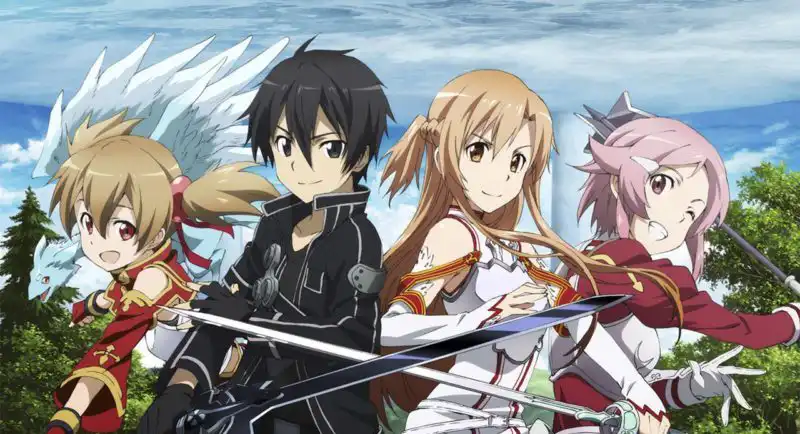 Sword Art Online Quiz: With this Test you can prove that you know everything about this anime! Put yourself to the test!
With this quiz on Sword Art Online you can try to answer questions dedicated to this beautiful anime. A globally successful light novel with millions of copies sold, written by Reki Kawahara skillfully combining adventure and science fiction elements, from which an anime adaptation was made that received numerous critical praise about the animation, the analysis of psychological issues related to virtual realities, and finally the soundtrack. The story traces the vicissitudes of Kazuto Kirigaya within a virtual reality developed in the near future, where each player is able to mentally control his or her character within the video game thanks to sophisticated technological equipment. However, once inside the virtual world, players will find that it is impossible to disconnect, except that one manages to complete all levels of it by completing one's mission, thus saving oneself even in the real world; on the contrary, in case of game over or forced disconnection, one will fall into a comatose state induced by the hardware through which one controls one's avatar. The aims of the developers thus go far beyond virtual reality, resulting in illegal experiments in human mind control or more trivially even trying to achieve through the virtual what appears impossible in the real. The protagonist will then find himself at the center of an ongoing struggle to come out on top, forging alliances and defeating enemies, all with repercussions for real life outside the game as well. Are you ready to enter this world as well, forming alliances and cultivating friendships to emerge unscathed and a winner? Start by passing this beta test, thus finding out if you possess at least the fundamental skills to play the game.