Andre Agassi quiz: how well do you know the American tennis player? Let's find out together!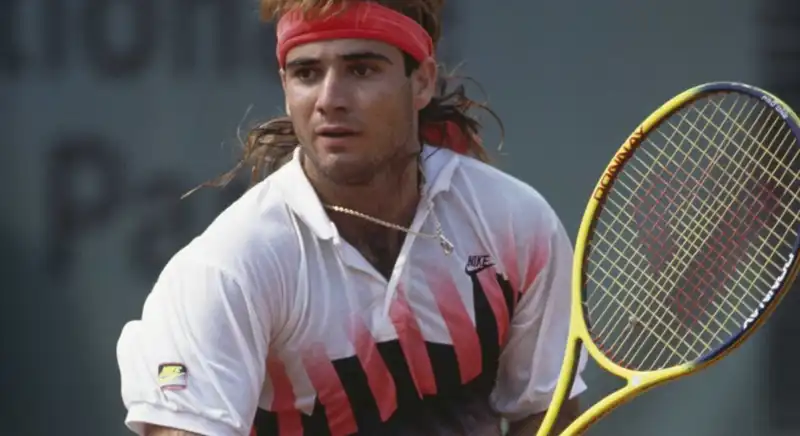 Are you ready to test your knowledge about tennis player Andre Agassi? Test yourself with our quiz and find out how much you know about the American champion! From his origins to his career, from his memorable victories to his most difficult challenges, this quiz will take you on a journey to discover one of the greatest tennis players of all time. Take the quiz and prove that you are a true Andre Agassi expert!
Andre Agassi is one of the most famous and iconic tennis players of recent decades. Born in Las Vegas in 1970, Agassi has had a long and successful career in the tennis world, winning numerous titles and becoming a true legend of the game. Agassi began playing tennis as a child, under the guidance of his father, who pushed him to become a champion. He began playing professionally in 1986, and over the next few years won numerous tournaments, including eight Grand Slam titles. One of the highlights of Agassi's career was his triumph at Wimbledon in 1992. This victory allowed him to become the first American tennis player to win the tournament in nearly 50 years, and it was a great achievement for him and for American tennis in general. Agassi continued to play tennis successfully for many years, winning numerous titles and becoming one of the world's most beloved and respected tennis players. In 1999, he reached No. 1 in the world rankings, a goal he had always dreamed of achieving. In addition to his tennis career, Agassi is also known for his philanthropic efforts. In 1994, he founded the Andre Agassi Foundation for Education, a nonprofit organization dedicated to providing quality education to underprivileged children. The foundation has been very successful over the years, and has helped thousands of children around the world. Agassi retired from professional tennis in 2006, after playing his last tournament in New York. Since then, he has continued to be a beloved public figure, and has continued to work for his foundation and other charitable causes. In summary, Andre Agassi has been one of the most important and influential tennis players of recent decades, winning numerous titles and becoming a true legend of the game. His tennis career was accompanied by an ongoing philanthropic commitment, making him a beloved and respected figure around the world. Although he retired from professional tennis many years ago, his impact on the game and society at large is still evident today.