Tennis player Fabio Fognini: Everything you need to know!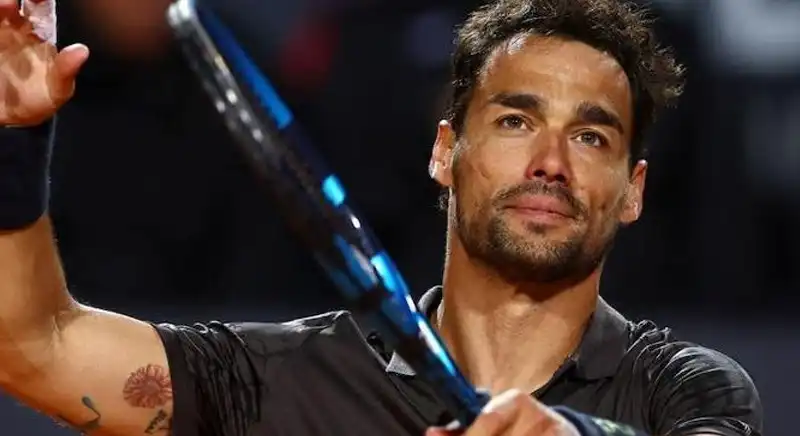 Are you a big fan of tennis and in particular of Italian tennis player Fabio Fognini? Then test your knowledge with our quiz! Discover trivia and details about the Ligurian tennis player's life and career, from his childhood to his most recent successes. Don't miss the chance to become a real Fabio Fognini expert and share your results with friends. Take the quiz!
Fabio Fognini, known as Fognone, is one of the most famous Italian tennis players in the world. Born on May 24, 1987 in San Remo, he started playing tennis at a young age. Today he is one of the most feared players on the ATP circuit. Fognini began his professional career in 2004, but he achieved his first major success in 2011, when he won the men's doubles tournament at the Australian Open together with his teammate Simone Bolelli. Since then, Fognini has continued to improve and become one of the strongest players in the world. One of Fognini's hallmarks is his aggressive and spectacular game. He is known for his skill in the baseline game, but also for his ability to hit winners from any position on the court. In addition, he is a very smart and astute player who knows how to read his opponent's game and exploit his weaknesses. Fognini has won nine ATP singles titles so far, including the Monte Carlo tournament in 2019, where he defeated world number one Rafael Nadal. In addition, he has reached the number 9 position in the ATP world rankings, making him one of the most successful Italian tennis players of all time. However, Fognini is also known for his impulsive and often controversial character. He has had several incidents of misbehavior on the court, including insults to line judges and the crowd. This earned him a few fines and suspensions, but he never stopped being a respected and feared player. Fognini is married to tennis player Flavia Pennetta, who won the US Open in 2015. Together they had a son, Federico, born in 2017. The couple is much loved by tennis fans, who appreciate their love story and their passion for the game. In addition, Fognini is very active on social media, where he often shares photos and videos of his personal life and tennis career. He has a large fan base around the world, who follow him with enthusiasm and admiration. In conclusion, Fabio Fognini is one of the most famous and successful Italian tennis players in the world. With his aggressive and spectacular game, he has won the hearts of fans around the world. Despite his impulsive and controversial personality, Fognini remains one of the most respected and feared players on the ATP circuit.