Quiz on tennis player Maria Sharapova: how much do you know? Take the quiz!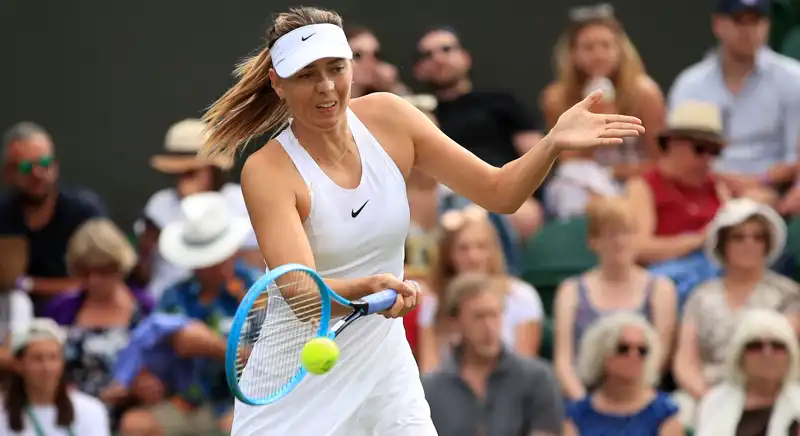 Are you a true fan of Maria Sharapova? Do you want to test your knowledge of the Russian tennis player? Then this quiz is perfect for you! You'll discover trivia and details about her life and career that only hardcore fans know. Test yourself and take our quiz on Maria Sharapova!
Maria Sharapova is one of the most famous and successful tennis players of recent years. Born in Russia in 1987, she started playing tennis at the age of four and has never stopped improving ever since. Her professional career began in 2001, when she was only 14 years old. In 2004, she won her first Grand Slam tournament, the Wimbledon tournament, making her the third youngest tennis player ever to win a Grand Slam tournament. Since then, she has won three more Grand Slam tournaments, the U.S. Open in 2006, the Australian Open in 2008, and again at Wimbledon in 2012. Sharapova has also been one of the highest paid tennis players in the world, thanks to her endorsement deals with brands such as Nike, Porsche and Evian. In 2016, Forbes ranked her as the world's highest-paid tennis player for the 11th consecutive year. However, her career has not been without controversy. In 2016, Sharapova was suspended for 15 months by the International Tennis Federation after testing positive for meldonium, a banned substance. After her suspension, she made her return to competition in 2017, but has struggled to regain her best form. Despite the difficulties, Sharapova continued to play tennis until 2020, when she announced her retirement from professional tennis. In a post on her website, she wrote, "Tennis gave me the world and gave me a platform. I knew that tennis would be my first love, but I also knew that it would be a love that I would have to say goodbye to when the time was right." In addition to tennis, Sharapova has also been involved in charitable activities. In 2007, she founded the Maria Sharapova Foundation, which focuses on providing educational and sports opportunities for children around the world. In conclusion, Maria Sharapova has been one of the most iconic tennis players of recent years, winning numerous Grand Slam titles and becoming one of the highest paid athletes in the world. Despite the difficulties she encountered throughout her career, she continued to play with passion and commitment until her retirement in 2020.