Stefanos Tsitsipas quiz: How well do you know the Greek tennis player? Find out here!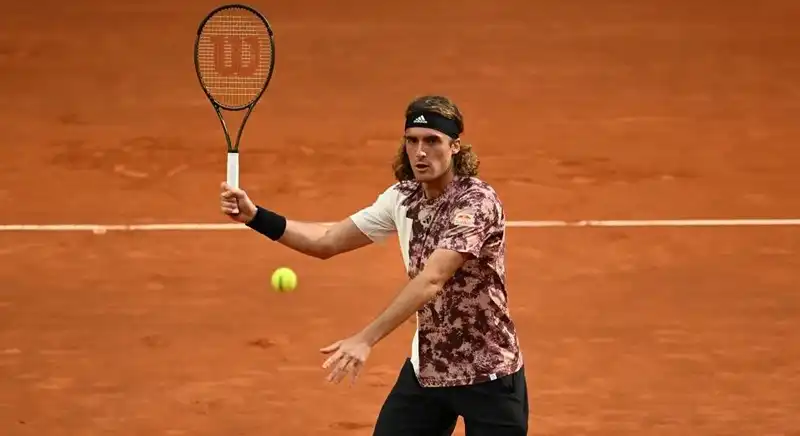 If you are a tennis fan, you surely know the young Greek tennis player Stefanos Tsitsipas. But how much do you really know? Test yourself with our quiz and find out how much of an expert you really are on this talented player! Take the quiz and find out if you are a real fan of Stefanos Tsitsipas.
Stefanos Tsitsipas is one of the most interesting tennis players on the ATP circuit. Born in Athens in 1998, he started playing tennis at an early age, following in the footsteps of his mother Julia Salnikova, also a professional tennis player. His style of play is very versatile and aggressive, characterized by a powerful serve and a very effective one-handed backhand. Tsitsipas is able to play on both clay and concrete, demonstrating great adaptability. He made his debut on the professional circuit in 2016, but it was in 2018 that he broke into the top 100 of the ATP rankings. In the same year he reached the final of the ATP tournament in Barcelona, where he was defeated by Rafael Nadal. The turning point for Tsitsipas came in 2019, when he won the ATP tournament in Marseille and then reached the semifinals of the Australian Open, where he was defeated by Nadal in an epic match that lasted more than four hours. Thereafter, Tsitsipas continued to collect good results, winning the Estoril ATP tournament and reaching the final of the Madrid Masters 1000 tournament, where he was defeated by Novak Djokovic. In 2020, despite the circuit break due to the Covid-19 pandemic, Tsitsipas continued to play at a high level, reaching the final of the Dubai tournament and the semifinals of the Cincinnati Masters 1000 tournament. Tsitsipas is known not only for his tennis prowess, but also for his charismatic personality and his passion for Greek philosophy and culture. In particular, he has stated that he is a great admirer of Socrates and Plato. In addition, Tsitsipas is very active on social media, where he shares with his fans his daily life and passions, such as photography and music. In conclusion, Stefanos Tsitsipas is a tennis player of great talent and personality who is destined to become one of the stars of the ATP circuit in the coming years. His versatility and his passion for Greek culture make him a very interesting character who is loved by fans all over the world.