Soccer Players Quiz: take the Football Players Test!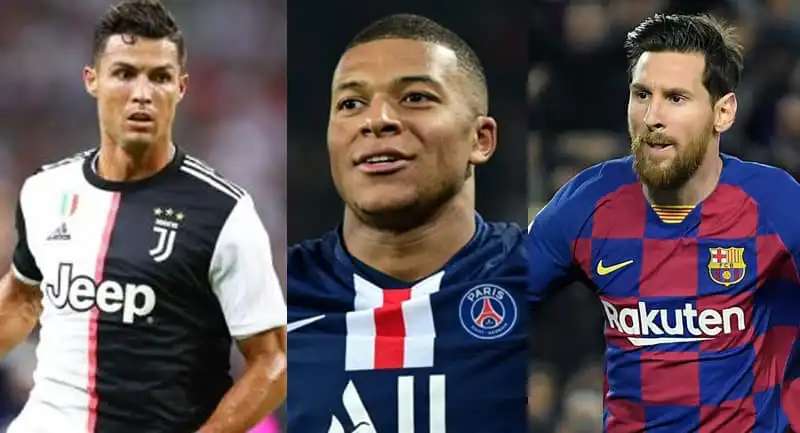 World Soccer Players Quiz: are you an expert on world soccer? Then test yourself with this test on soccer players!
Here is the quiz on soccer players: with this test you can test your knowledge of Soccer Players from the World! Soccer, one of the most widespread and popular sports in the world, whose professional performers are real stars capable of influencing fashions, looks and habits especially of younger people who see in them models, albeit almost always unattainable, to imitate. After all, on the peripheral fields of youth or amateur soccer, hairstyles and exultations are no less emulated than rubber bands, rabobies, heel flicks and other technical gestures seen only at the stadium or more likely on television during some European Cup or national team match. Who has never felt a bit like Messi, Ronaldo or Neymar? In recent years many champions have preferred prestigious foreign leagues, English Premier League and Spanish La Liga above all, over our Serie A, joining the ranks of teams capable of dominating Europe, if not even the world, for years and years. However, other teams with almost unlimited funds also manage to attract champions and set up stellar rosters, despite not playing in Europe's most coveted leagues. Sheiks, oilmen and businessmen from outside Europe teach. Champions often at the center of multimillion-dollar transfers akin to real international intrigues, some able to prove their full value in different clubs with great spirit of adaptation, even improving, while others turned out to be genuine flops. Even some Italians, snubbed and underestimated in their homeland at the beginning of their careers, have carved out their place in foreign clubs, some as true stars becoming irreplaceable and several times candidates for international awards and recognition, becoming local legends. Do you think you know enough between Ballon d'Or, Champions League winners, meteors who have transited to Italy and encounters between national teams? Ball in the middle and let's find out together!