Kung Fu Panda quiz: do you all know the cartoon? Take the Test!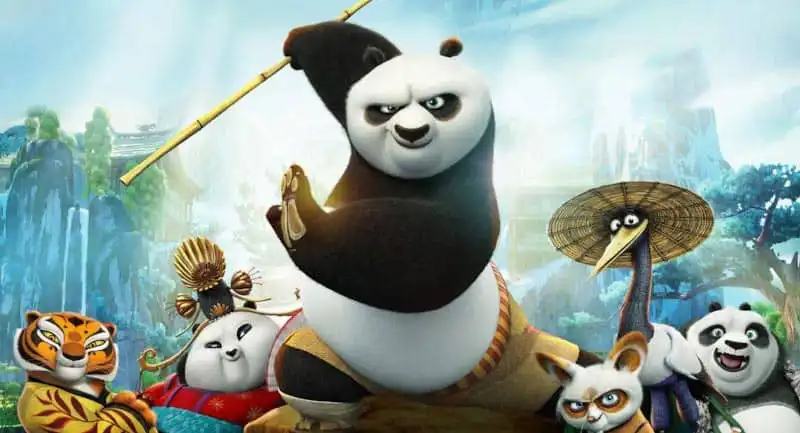 Kung Fu Panda Quiz: do you feel able to answer questions about the cutest animated Panda? Test yourself and show how much you know. Take the Test!
The quiz on Kung Fu Panda is just right for everyone, as it is one of the most beloved animated films for adults and children, a true cinematic masterpiece that combines comedy with some righteous teachings. The cartoon stars a bungling, absent-minded panda who, however, turns out to be the predestined for a key fighting position. He will first have to make himself accepted by his new fellow adventurers, especially Tiger, who had been preparing for a lifetime to obtain that position. Thus will begin a series of events that will lead us to see how our favorite animal will manage to become a warrior worthy of the name. A feature film that shows us how hard work and hard efforts always pay off, but especially shows us how one can move forward even having anyone's prejudices against them. A film that remains absolutely light but at the same time deals with themes such as the father-son relationship, passions and friendship, in short, a perfect mix to keep children glued to the TV screen. The cartoon has been a global success, becoming one of the most popular ever produced, which is why we have been lucky enough to see other sequels that are on the same level as the first one. In addition, to the spectacularity of the script there is the decisive ingredient that has made it a film to remember, the setting in an ancient and mystical China, which knows how to capture the heart and sight of those who decide to watch Kung Fu Panda for the first time. And are you or are you not an attentive viewer who has meticulously followed the evolution of the wackiest warrior on the silver screen? If you want to get a certain answer you will have to complete our Kung Fu Panda quiz, the results may be unexpected and amusing.