My Hero Academia Quiz: How well do you know him? Take the Test!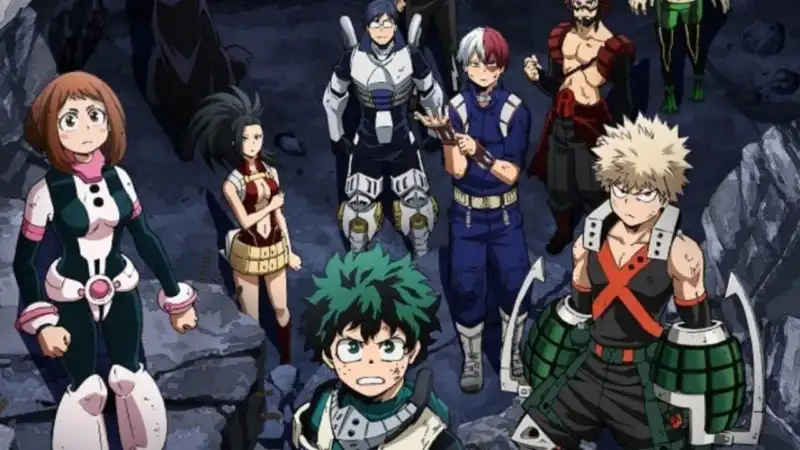 My Hero Academia Quiz. Here is the Test that lets you prove if you are really an expert on this Anime! Test yourself right now!
Here's the My Hero Academia quiz: test yourself and prove you know everything by answering the quiz questions! Conceived and drawn by Japanese cartoonist Kohei Horikoshi, initially published in one of the best-selling and longest-running manga titles, Weekly Shonen Jump. The enormous success within the target audience for which it was intended led in the following years to the production of an anime television series, also imported to our country and broadcast in its entirety, video games, spin-off manga and even feature films. The events revolve around a teenage boy born without special powers who nevertheless dreams of becoming a hero, living in a reality where the latter are the norm. It is precisely estimated that about four out of five humans develop special abilities, usually manifested in the first years of life, due to a biological alteration first manifested in a large country by an infant. The existence of these superpowers has caused mankind to be divided mainly into two categories of people, constantly fighting with each other, depending on the purposes for which they use these powers, selfish or for the common good, even going so far as to establish a category of people who professionally exercise their vocation to uphold justice. However, the use of these superpowers in public places is established to be a crime, except in some rare cases. What use would you make of these superpowers, assuming you have any? If, on the other hand, you lack them, would you like to enter your own personal hero academy, develop a particular skill and no longer be considered a Deku, as happened to the protagonist of the series? Well, test yourself with this short entrance test and let your adventure begin!