Steven Universe quiz: are you an expert? Take the Test!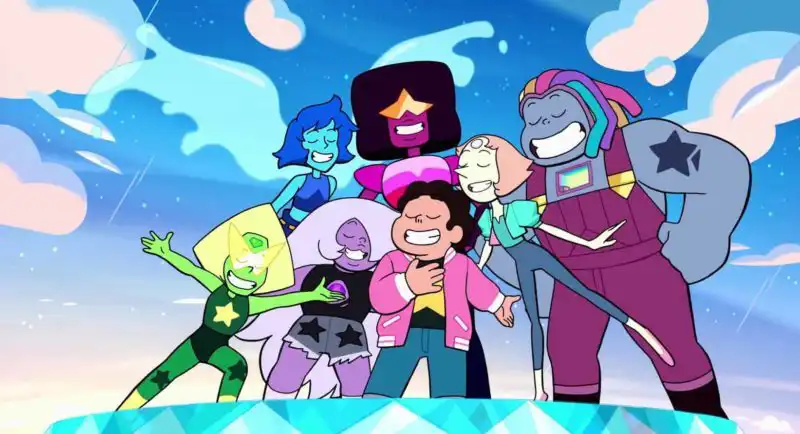 Steven Universe Quiz. Here are the questions to test yourself on Steven: take the Test now!
Here's the test on Death Note: test yourself and prove you know everything by answering the quiz questions! Steven Universe is a highly successful international animated series, produced in the United States and created by a woman, broadcast in Italy since 2014. The huge global audience response has also led to the creation of numerous books, comic books and video games with the theme, not to mention a feature film. A multiple nominee and winner of prestigious critics' awards, it is particularly appreciated for the way some sensitive issues that affect so many people are treated, particularly self-discovery and acceptance, including in the LGBT sphere. In the series, everyone is free to express themselves without having to worry about people's thoughts, but only about their own happiness. The events revolve around the adventures of a teenage boy who is half human and half gem, where gems are alien creatures possessing magical powers. It was his mother who passed this characteristic on to her son as well, and although he has yet to take full awareness and control of these powers, he will continually engage alongside the other gems left on Earth in defending the planet from any kind of threat. The adventures will lead the protagonist, through a path that is anything but linear and unhindered, to continuous inner growth during which doubts and questions will not be lacking. What is your gem? What superpower would you like to have to be by the protagonist's side during the myriad adventures? Test yourself in this short but challenging test.... test your skills and join the Crystal Gems!