Undertale quiz: how well do you know the video game? Take the Test!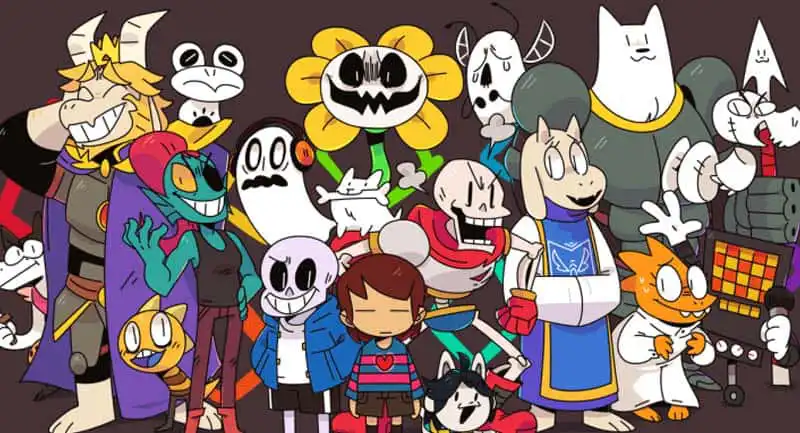 Undertale Quiz . Think you know everything about this fun video game? Answer the Test questions and find out how knowledgeable you are right away!
With this quiz on Undertale in Italian you can have fun proving how historic video game. Undertale is an extremely famous video game that came out only a short time ago but has already secured its place among the cult. The plot concerns a world where initially humans and monsters had a peaceful relationship, until a terrible war broke out, leading to the defeat of the monsters, who were forced into a confinement that did not allow them to see the light of day again. To ensure that such beings could not escape from the quarry in which they had been placed, the Barrier was created, a magical wall that could be crossed only in the presence of both a human soul and a soul belonging to a monster, and only the strength of seven human souls united could destroy it. After a while, it will be a child who falls into a chasm and finds himself in the place of monsters, where as the first being he meets Flowey, a double-faced being who pretends to want to help the human, later revealing his evil intentions. At this point, the boy manages to save himself only with the help of an anthropomorphic goat, who welcomes him into the house and shows a desire to stay with him throughout their lives. Thus begins a fight between the protagonist and the animal, as the former only wants to return to his own world. Once the second helper is defeated, the adventures in the monstrous world begin, as the main character's journey of hope unfolds, he will encounter many new monsters, with whom he will have to clash in order to succeed in one of the possible endings. The reception of the game was very positive, especially by critics, who greatly reward all the new elements in it, including the innovations introduced by Fox in the gameplay.