Which Friends male character are you? Find out with the test!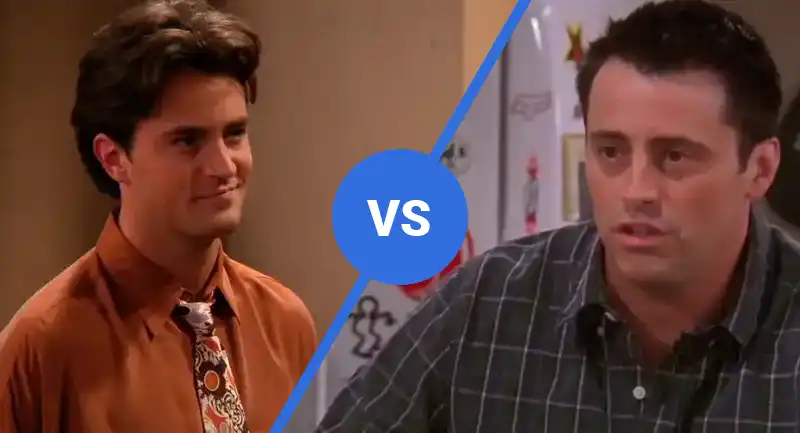 Are you a fan of Friends? Which male character do you think you most resemble? Find out if you are more Ross, Joey, Chandler or Gunther!
So no one told you life was gonna be this way. Your job is a joke, you're broke and your love life's DOA. However, now is the time to find out which of the male characters you are most alike, from the world famous sitcom, "Friends". Can you believe the show has been on the air since 1994 and only now can we scientifically find out which "Friends" character you embody? Are you a passionate nerd who wears his heart on his sleeve, with a love for salmon coloured shirts and the idea of marriage, like Ross? Are you afraid of commitment with the wrong person, and deal with the hardships in life through having a good sense of humour like Chandler? Are you quite the player and find it easy to woo the opposite sex using catchy and slightly cheesy one liners and also have a passion for the theatrical arts like Joey? Or are you a bit of an introvert who has had not much luck with love, so you have thrown yourself in to your career and have a secret crush on a certain someone that you are afraid to tell, like Gunther? This test will take less than five minutes.