Which Harry Potter character are you? Find out with the test!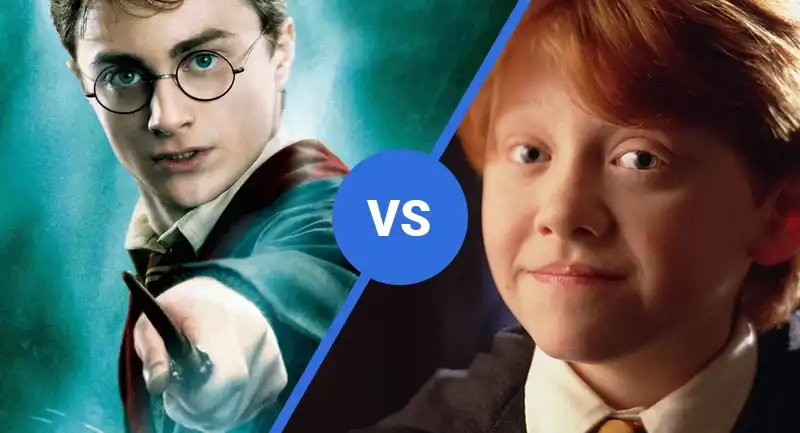 Are you a fan of Harry Potter? Which Hogwarts character do you think you most resemble? Find out if you are more Harry or Ron, Hermione or Draco!
Have you ever asked yourself, "Who would I become if I went to the school of witchcraft and wizardry?" Well now with this accurate personality test you can find out. Welcome back to Hogwarts! This personality test will reveal which of the four main characters from the wizarding world of Harry Potter you are most like. You may even be surprised as to who you really are alike deep down. All you have to do is answer just fifteen fun and quick questions based around your hobbies, dreams, combat preferences, favorite spells and even what you find tasty. Are you brave and fearless like Harry? Determined to feel like you truly belong. Weary and loyal like Ron? Being scared of spiders but confident when it really matters. Intelligent and skillful like Hermione? Always studying and trying your best at everything to help others who aren't as talented. Or dark and mysterious like Draco? Raised with a different view on the world but with the best intentions in mind. Are you ready? Step into the weird and wonderful world of Harry Potter once again and let's find out who you really could be… This test will take less than five minutes!